Following on from our latest blog on what local authorities look for when specifying fire doors for high-rise buildings, we thought it the perfect time to cover the impending Building Safety Bill.
Described as the "biggest changes to building safety regulation in a generation", what does it aim to do? Who will it affect? And more of your questions answered here!
What is the new building safety bill?
In the wake of the Grenfell Tower tragedy, Dame Judith Hackitt's Independent Review of Building Regulations and Fire Safety (May 2018) identified that the current system of building regulations and fire safety was not fit for purpose and that a culture change was required to support the delivery of buildings that were safe. It also concluded that there was a lack of clarity about the roles and responsibilities of those procuring, designing, constructing, and maintaining buildings.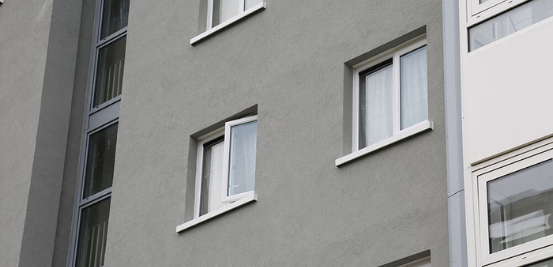 So, the Building Safety Bill was drafted in 2020 to drastically overhaul building regulations in England and Wales. The aims of these reforms are to create "lasting generational change and a clear pathway for the future on how residential buildings should be constructed and maintained."
Who will the new building safety bill affect?
Firmly focused on tightening the regulatory regime for buildings over 18 metres high, or those at least seven storeys tall with two residential units, developers, architects, builders, landlords, managing agents, clients, designers, contractors, and anyone else involved in developing, designing, building, and managing residential flats, hospitals, and care homes over the 18m threshold will be affected.
Robert Jenrick, Housing secretary, said: 'This Bill will ensure high standards of safety for people's homes and in particular for high-rise buildings, with a new regulator providing essential oversight at every stage of a building's life cycle, from design, construction, completion to occupation.
'The new building safety regime will be a proportionate one, ensuring those buildings requiring remediation are brought to an acceptable standard of safety swiftly and reassuring the vast majority of residents and leaseholders in those buildings that their homes are safe.'
What does the Building Safety Bill want to change?
To make sure residents feel safe in their homes, the Building Safety Bill sets out to establish:
The implementation of specific gateway points at design, construction, and completion phases
A new Building Safety Regulator to oversee the stricter safety regime for high-rise buildings
Clear obligations on owners to enable swift action from the regulator, where necessary
A national regulator of construction products
More ways for residents to raise building safety concerns
Tougher sanctions for rule-breakers
Increasing the amount of time in which residents can seek compensation for substandard construction work, from 6 to 15 years (to apply retrospectively)
Residential developers required by law to become members of the New Homes Ombudsman scheme
Read the 218-page Building Safety Bill in full
At Shelforce, we couldn't agree more with Dame Judith Hackitt's comments on the Bill; 'It is vital that we focus on getting the system right for the future and set new standards for building safety.
'Residents and other stakeholders need to have their confidence in high-rise buildings restored and those who undertake such projects must be held to account for delivering safe buildings.'
Is the building safety bill now law?
The bill's passage is currently at the Committee Stage in the House of Commons, so there are still quite a few stages to go through before it reaches Royal Assent into law. The Building Safety Bill is expected to receive Royal Assent in around 9 to 12 months from its official introduction (July 2021). So, probably sometime in 2023. Of course, considering the various amendments proposed by opposition and backbench MPs, this all depends on the level of work involved.
Read the full transition plan for the Building Safety Bill
What is the Fire Safety Bill (Fire Safety Act)?
Made law on 29th April 2021, the Fire Safety Act 2021 is a technical Bill created to prepare for amendments to be made to the Regulatory Reform (Fire Safety) Order 2005, expected within 6-12 months of the Building Safety Bill receiving Royal Assent. Applying to all non-domestic premises in England and Wales, it now includes multi-occupied residential buildings such as blocks of flats.
Lord Stephen Greenhalgh, The Minister of State for the Ministry of Housing, Communities and Local Government, said: "The Bill represents a significant step towards delivering meaningful change so that a tragedy like that at Grenfell Tower can never happen again. The Government are, and always have been, committed to implementing the Grenfell Tower Inquiry phase 1 recommendations. The Fire Safety Bill is the first legislative step in this process, and, as I have stated before, we are committed to delivering the Grenfell recommendations through regulations following the fire safety consultation.
"The building safety Bill will also deliver significant change in both the regulatory framework and industry culture, creating a more accountable system. Taken together, the Fire Safety Bill, the building safety Bill and the fire safety consultation will create fundamental improvements to building and fire safety standards and ensure that residents are safe, and feel safe, in their homes.
"Although this is a short, technical Bill, it is important to ensure we get the legislative sequencing right. I am therefore committed to delivering this Bill, which will pave the way for the Government to introduce regulations that will deliver on the Grenfell Tower Inquiry phase 1 recommendations. We received 200 responses to our consultation, and I thank everyone who responded."
Do your entrance doors comply with current standards?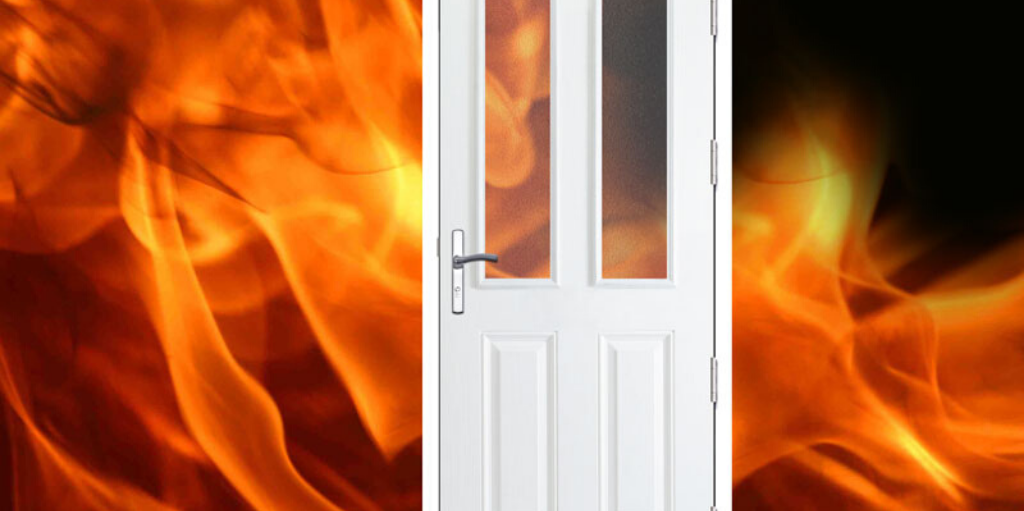 Providing further clarity of the responsibilities for duty holders in multi-occupied, residential buildings, although there is no official date confirmed for when the act comes into force, the new legislation clarifies that where a building contains 2 or more sets of domestic premises (regardless of the height of the building), the FSO applies to:
the building's structure and external walls (including windows, balconies, cladding, insulation and fixings) and any common parts
all doors between domestic premises and common parts such as flat entrance doors (or any other relevant door)
Under Article 3 of the FSO, the "responsible person" of a premise (either a building or any part of it) is the person who has control of the premises, which may include building owners, leaseholders, or managers. Therefore, the Responsible Person needs to review and update the risk assessment processes accordingly. Any responsible person who fails to follow this guidance will face enforcement action, including criminal prosecution and unlimited fines.
The Fire Safety Act 2021 in full
What are the legal requirements for fire doors?
In domestic dwellings above two levels where the door leads to a habitable room, every door leading to the stairwell (at all levels) must be a fire door
In mixed-use buildings, the business and residential sections must be separated by fire doors
Non-domestic buildings are assessed on a case-by-case basis, as the FSO sets out guidance depending on vertical or horizontal escape routes from the building
Must be fitted by a 'competent person'
Must be certified by an accredited third party
A minimum of 30 minutes fire resistance
Gaps around the door should be less than 4mm
Include heat-sensitive intumescent seals
Fitted with at least 3 CE marked hinges (3mm minimum)
Fire tested ironmongery & door viewers
Fire-rated doors must be self-closing, e.g fitted with a self-closing mechanism or a listed spring hinge
Glazed fire doors must use fire-rated glass
Double fire doors must comply with BS 8214:2008
'Fire door, keep shut' signage on each door
Fire doors should be inspected periodically; at least once every 6 months
Multi-tested fire rated doors
Specialising in social housing, new build, educational and light commercial improvement projects, our quality replacement trade fire door solutions effectively shield and protect a wide range of properties.
Call us on 0121 603 5262 or contact us online to learn more about how we can help you.
Related topics:
FAQs about commercial fire doors
What is the British Standard for fire doors?