Shelforce, a window and door manufacturer that provides high-quality products to local authority building projects, has won Outstanding Contribution to Diversity and Inclusion at this year's prestigious Asian Business Chamber Awards.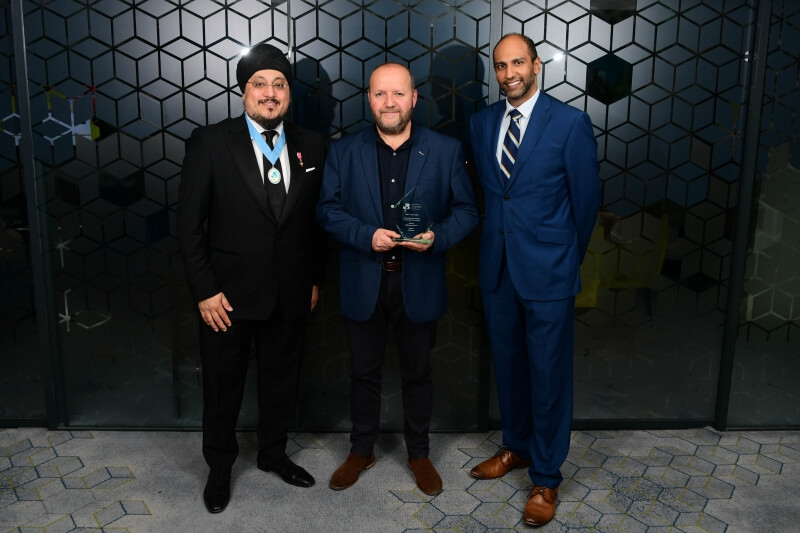 The Birmingham-based company, which works closely with Birmingham City Council, beat off three other companies to scoop the award, which was sponsored by Edgbaston Stadium.
Shelforce's dedication to employing and training people with disabilities from all backgrounds who have multiple roles within the manufacturing process has been integral to its continued success.
Shelforce's Business Manager Howard Trotter said: "We are honoured and delighted to win the Outstanding Contribution to Diversity and Inclusion award at this year's Asian Business Chamber Awards.
"Diversion and inclusion is at the heart of everything we do at Shelforce so to be recognised for that is fantastic and shows that we are making a difference."
The company is on award-winning form in 2021, having already been crowned 2021 Greater Birmingham Chambers of Commerce (GBCC) Business of the Year, scooping Excellence for People Development at the same event, and winner of the Equality Trailblazer award for the West Midlands at this year's British Chamber of Business Awards.
The awards recognise the remarkable achievements of businesses and professionals over the past 12 months and Shelforce was one of many inspirational submissions.
For more information on Shelforce, call 0121 603 5262 or visit www.shelforce.com.