There is a saying that there is a job out there for everyone, arguably this could be true. However, what if you or a close family member or friend have a harder time staying focused than others?
If you know someone with ADHD, our blog on a good career for someone with ADHD could help.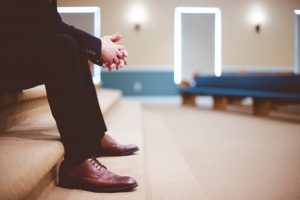 What is ADHD and how does it affect daily life?
Attention deficit hyperactivity disorder (ADHD) was first identified in 1902 but was only properly recognised as a valid disability in the UK in the late 1990s. ADHD affects a person's attention and self-control, often making it difficult to concentrate and acting on impulse. Typically diagnosed in children aged 6 to 12 years old, people with ADHD are easily distracted and can seem restless or fidgety, although the symptoms vary from person to person and tend to change with age.
What are the symptoms of ADHD?
ADHD can be categorised into 2 types of behavioural problems: inattentiveness, and hyperactivity and impulsiveness.
The main signs of inattentiveness are:
Having a short attention span and being easily distracted
Making careless mistakes – for example, in schoolwork
Appearing forgetful or losing things
Being unable to stick to tasks that are tedious or time-consuming
Appearing to be unable to listen to or carry out instructions
Constantly changing activity or task having difficulty organising tasks
The main signs of hyperactivity and impulsiveness are:
Being unable to sit still, especially in calm or quiet surroundings
Constantly fidgeting
Being unable to concentrate on tasks
Excessive physical movement
Excessive talking
Being unable to wait their turn
Acting without thinking
Interrupting conversations
Little or no sense of danger
With this in mind, careers that offer fast-paced, socially interactive, high-intensity environments are ideally suited to someone with ADHD. Careers to avoid would be isolated, repetitive work with strict deadlines and schedules, as well as careers that rely heavily on strong reading or writing skills.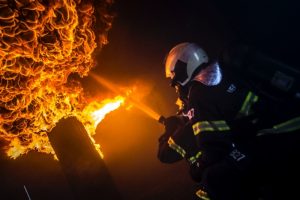 So, what is the best job for someone with ADHD?
Apply to be a firefighter
People with ADHD thrive in high-intensity jobs like firefighting, the police force or working in A&E. Fast-paced careers like these offer those with ADHD the ultimate sense of urgency they crave.
Enter the world of entrepreneurship
Taking risking and thinking creatively are skills that some people with ADHD share with those who are self-employed. As long as the field is something you (or they) are passionate about, some people with ADHD possess essential skills to become strong business leaders. Successful entrepreneurs with ADHD include Sir Richard Branson and Ingvar Kamprad (found of IKEA).
The window & door manufacturing industry provides a wealth of opportunities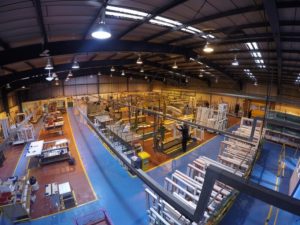 With a specific workflow, routine, and clearly defined tasks, the construction industry can also be a perfect career choice. For example, working on a factory assembly line is highly structured, with clear instructions and directives in place.
Although not for everyone with ADHD, the double-glazing construction industry has much to offer. With a clear culture based on empowering the workforce, our company values focus on what employees can offer, rather than what they can't.
A rewarding workplace for people with a range of disabilities
Proudly flying the flag for inclusivity in the workplace, our dedicated training facility provides regular work experience placements to help young adults of all abilities take their first steps into the workplace. Contact us to learn more about working with the Shelforce team.
Related topics:
Dealing with changing routines – Tips for adults with learning disabilities
Supported employment for adults with learning disabilities from Shelforce