Shelforce; officially Birmingham Business of the Year 2021
Birmingham window and door manufacturer Shelforce has been crowned the Greater Birmingham Chambers of Commerce (GBCC) Business of the Year.
It was the second award the company, which specialises in providing high-quality PVCu and aluminium products to local authority building projects such as Birmingham City Council, claimed at the online awards ceremony, taking home the Excellence for People Development award too.
At the heart of its manufacturing services is a genuine commitment to inclusivity and supporting disabled people in their entry to employment, with 75 per cent of their workforce having a disability.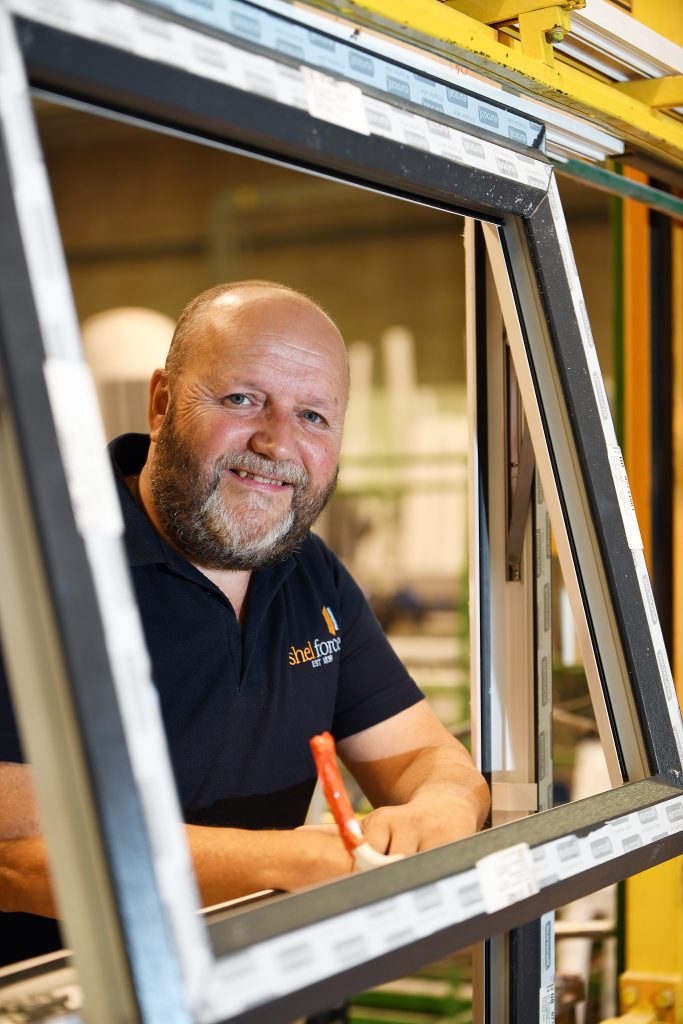 Committed to inclusivity & development in the workplace
Shelforce's Business Manager Howard Trotter said: "We are so proud of our team and our development programme; our success is ultimately down to them. It's amazing that we have been recognised not once but twice by the GBCC Awards panel.
"We were absolutely delighted with the first award but to then get the overall Business of the Year, the Chamber's top award, was incredible."
"We were up against some fabulous companies, who would all have been worthy winners, and it shows the strength and depth of businesses in Birmingham. After such a tough 18 months that's great to see, and long may that continue."
The awards were live-streamed from Chamber House in Edgbaston and hosted by BBC News presenter and reporter, Amy Cole.
Steve Allen, president of Birmingham Chamber of Commerce, said: "Shelforce have shown excellence in many of this year's categories, not only in their service to manufacturing and sustainability but also through their investment in staff development and the wider issue of diversity and inclusion.
"Shelforce is an outstanding example of what it means to do good business and we are glad to recognise them as such after a year of such adversity."
Window & door manufacturers at the cutting edge of innovation, safety & sustainability
It has been a wonderful 12 months for Shelforce; earlier this year the company was the main feature on ITV's Made In Britain, having been chosen by producers to demonstrate how sustainable windows are produced and tell the company's unique story.
And last summer Shelforce launched its fully compliant Fireshel 30-minute fire, smoke, and security resistant door, offering a comprehensive fire door package to local authorities.
For more information on Shelforce, call 0121 603 5262 or visit www.shelforce.com.