Shelforce's unmatched knowledge, experience and expertise make us the first choice for delivering specialist window and door projects tailored to local authorities and housing associations in Birmingham, the West Midlands, and the UK.
Local Authority Window & Door Manufacturers, Suppliers & Installers
We have an impressive list of satisfied clients we've built lasting relationships with, ranging from nationwide property developers such as Willmott Dixon and Wates Group to Birmingham City Council who use us as their chosen manufacturer and installer of choice.
Here are a couple of prime examples of social housing improvement projects we've had the pleasure of being involved with: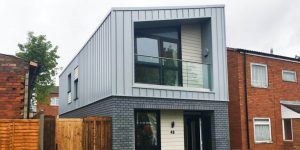 Aluminium windows for Birmingham City Council's first modular home in Hockley
In 2019, Shelforce played an integral role in the completion of Birmingham's first modular home – AKA the 'ModPod'. Fabricating and supplying Birmingham-based Kestrel Aluminium's 'A' rated windows to meet the need for affordable, modern housing in the city, a further 54 units are planned across 6 sites.
Howard Trotter, Shelforce's Business Manager, commented: "If this pioneering programme is a success, then it will not only be great for our city but also for Shelforce."
Regenerating high rise social housing refurbishment project in Nechells
Working in association with Birmingham City Council and regeneration specialists ENGIE, Shelforce helped deliver the external refurbishment of 132 properties (two 12-storey tower blocks constructed in 1954) with new double glazed uPVC windows throughout.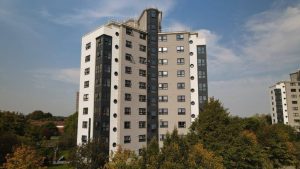 "Shelforce were very professional from the inception of this scheme, offering a hands-on, fully comprehensive approach," said John O'Leary, ENGIE'S Project Manager.
"This scheme had very strict and unique planning requirements regarding the performance of the replacement windows and the service provided by Shelforce was much more than a window manufacturer.
"They provided an in depth and superior knowledge, of the options available, to satisfy the aforementioned strict and unique planning requirements.
"We have worked with Shelforce for a number of years now, and they have huge experience when it comes to delivering Local Authority projects.
"It was a pleasure and privilege to partner with them again to deliver the refurbishment works to the Boat Blocks in Nechells, and we look forward to continuing to work with Shelforce in the future."
Browse through more high-quality residential regeneration projects here
5 reasons to change your local authority window and door supplier to Shelforce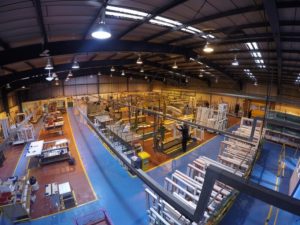 Specialist social housing regeneration experience of over 25 years
Over 30,000 frames expertly installed in the social housing market
Proven track record – 100% fabrication, supply, and installation delivered on time
Window and door products that meet and surpass quality standards for buildings designated for social housing
Accredited for safety, efficiency, and performance, including Exova fire safety standards compliance
Strengthen your social housing regeneration strategy today
If you're a local authority or housing association assigned to the challenging task of regenerating existing social housing to bring it up to standard, as well as converting derelict buildings and vacant plots of land into new homes or community spaces, discover long-lasting true value for money solutions by contacting us today.
Essential articles & guides:
How can housing providers minimise the chances of unacceptable hazards?
Our boss backs Leaders pledge to make people proud of social housing
What's the egress window requirements for social housing in England?
5 reasons to invest in reversible uPVC windows for social housing
Why aren't housing associations investing more into social housing?