Publicly Available Specification (AKA PAS 24) is a minimum security standard that doors and windows are tested to, put in place to encourage engineers to design windows and doors to meet the minimum requirements and make them less vulnerable to attack.
Our range of product certifications includes sought-after PAS 24 enhanced security for windows and doors. So, if you are looking for ways to increase your sales into next year and beyond, here are four reasons why you need to add our superior PAS 24 trade windows and doors to your product offering.
A higher standard of window & door security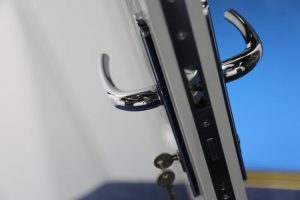 PAS 24 certification gives your customers peace of mind that the property is defended against opportunist burglars. Fully tested and assessed for high security performance levels, the PAS 24 'fit for purpose' test standards include:
A thorough security hardware assessment
Various impact tests
Mechanical load tests
Manual cutting tests
Manual infill tests
Meet Building Regulations in new build properties
PAS 24 (or the equivalent) is a legal requirement that windows and doors must meet to comply with Building Regulations for residential new build projects. Shelforce manufacture, supply, and install a variety of PAS 24 certified windows and doors perfect for intuitive architects, developers, and local authorities who value the safety and security of future owners and residents.
Boost customer confidence
Sourcing windows and doors that reach the prestigious PAS 24 Security Enhanced approval shows your customers that you have their best interests at heart from the start. Improving security in the home is an integral part of the home improvement process, so anticipating your customers' security needs is a powerful way to build customer confidence in your products and services whilst strengthening brand awareness too.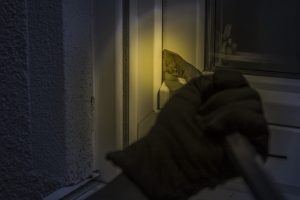 Cheaper home insurance premiums
The more security features your customers add to their homes lessens the risk of home insurance companies insuring the property. So, fitting industry-approved window and door locks can, in some cases, lower home insurance premiums.
PAS 24 trade window and door manufacturers and installers
Fully compliant with Approved Document Q, it's time to change your window and door trade supplier to Shelforce. Contact our team of friendly experts on 0121 603 5262 or get in touch online to find out more.
Related reads:
5 reasons to change composite door suppliers (& choose us!)
Why we are door manufacturers with a hugely valuable difference
The Midlands chosen supplier of choice for commercial windows and doors