As concern for the lowering of our carbon footprint grows, this goes hand-in-hand with the need to continually improve the thermal efficiency of British homes. Providing a better, sustainable standard of living is ingrained within all decent housing providers corporate social responsibility efforts.
This is why many local authorities, housing associations, contractors, construction companies and installers are refusing to install doors that cannot reach the same quality and performance that composite doors offer.
Over the last few years, by combining the perfect mix of high resistance materials, composite doors have come into their own; offering homeowners an incredibly durable barrier that proactively avoids the common flaws associated with entrance doors constructed from singular materials.
No wonder there's an increase in demand for composite doors!
If you're committed to quality (like us!), you will be dedicated to sourcing the best construction materials and products around – which means always staying one step ahead of the competition. So, allow us to explain why you should change composite door suppliers & choose the Shelforce team.
1. Quality Composite Doors
Offering a striking appearance and exceptional performance, our composite doors utilise advanced manufacturing techniques to offer the highest quality composite door around. Combining great value, a high standard of glazing and workmanship, composite doors manufactured by the Shelforce team aim to please our clients and their residents for decades to come; retaining the same levels of low-maintenance yet high-quality, installed from day one.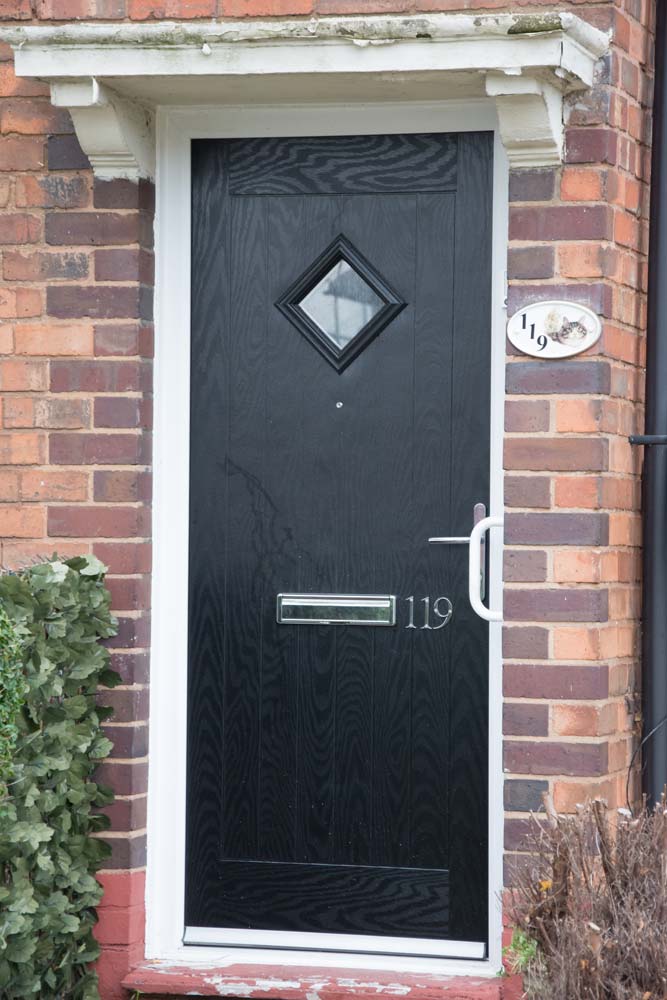 2. Outstanding Security
Combining high-performance reinforced GRP composite materials with a CFC-Free Polyurethane Foam core, not only does this ideal blend of materials offer incredible strength, it's surprisingly lightweight too. Reaching the prestigious PAS24 Security Enhanced approval, as the most secure entrance door on the UK's home improvement market offering high-quality composite locking hardware, when you change composite door suppliers to Shelforce your clients and their residents will have utter peace of mind that they truly are 'safe as houses.'
3. Exceptional Choice
As they say, variety is the spice of life! With five diverse composite door ranges and 40+ colour finishes to choose from (including wood stains), you really will be able to tailor your refurbishment or new build project to the exact specifications required. Fully equipped to create custom-made composite doors, we're also able to accommodate a wide range of 'A+ rated' glass designs too.
4. Integrity
At Shelforce we pride ourselves on being a reliable, trustworthy and sincere supplier, that always have our client's best interests at heart. Our company accreditations and product certificates allow you to understand our commitment to quality, as well as our compliance with all the latest building regulations.
5. Inclusivity
We are also proud to say that Shelforce are the most diverse workforce you'll ever meet! Dedicated to providing employment opportunities to disabled people across Birmingham and the West Midlands, we've successfully up-skilled and raised many people's confidence over the last 179 years in business. Our company values focus on what employees can offer, not what they can't.
Change your composite doors trade supplier to Shelforce today!
As we go into a new year, if you're looking for a new composite door supplier then get in touch with the Shelforce team today to discuss your requirements further.