The pandemic has triggered the UK's sharpest economic contraction on record. Coupled with the unprecedented uncertainty of the pending Brexit trade deal outcome, we thought we'd take a look at how Britain's window and door manufacturers are acclimatising to a new era of fabrication and what the future holds for Shelforce.
What is manufactured in the UK?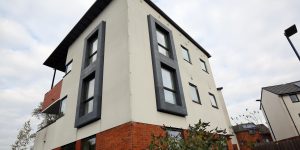 Beginning in late 1700s Britain, the Industrial Revolution welcomed the arrival of hundreds of factories. From textiles to iron and steel to chemicals, during the first half of the 19th Century, the UK boasted the biggest manufacturing sector in the world. After the Second World War, the UK's manufacturing sector began to decline as we began to import more goods from overseas, shifting towards modern service and finance industries.
Today, the UK is in the top ten manufacturing nations, with around 17% of the UK economy attributed to the manufacturing industry. Directly employing 2.6 million people, food and drink, defence equipment, transport, pharmaceutical products, and electronics are just a handful of the UK's leading manufacturing industries.
Is UK manufacturing in decline?
Between 1981 and 2018, the UK's manufacturing workforce was sliced in half; accounting for just 8% of Britain's workforce in 2018, in stark contrast to 1982s 21%. However, in recent years, UK manufacturing jobs have increased by almost 5%. There are many predictions surrounding the future of UK manufacturing, with many pointing to a no trade Brexit deal having a negative impact on Britain's manufacturing sector – particularly around tariffs, regulatory issues, and supply chain delays. But there is also the hope that Brexit will provide a new era of opportunity to the UK manufacturing industry, with a 'fourth industrial revolution' on the cards by 2025.
How can UK window and door manufacturers survive in the current climate?
Plunging the UK economy into recession for the first time in 11 years, COVID-19 has been a turning point for the UK manufacturing industry as a whole, with almost 50% switching to new digital processes within the first two weeks of lockdown. Focusing on the fenestration industry, since 2008, the amount of companies fabricating PVC-U has declined by 46.5%. The latest 2019 review for the PVC-U fabrication industry also revealed that between 2017 and 2019 140 UK PVC fabricators went out of business. Insight Data, the UK's leading provider of data for the fenestration, glazing and construction industries, expect the key to surviving the pandemic will lie in manufacturers diversifying and dual sourcing – and we couldn't agree more.
What does the future hold for Shelforce?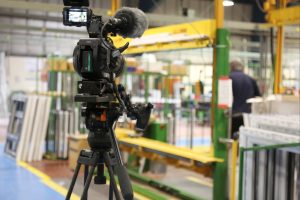 The industrial revolution originally began in the Midlands and the North of England, and to this day, the Midlands retains its title as the region with the highest proportion of employees in manufacturing, at just over 12% of the total workforce. With this in mind, Shelforce has been chosen by producers of ITV4's Made In Britain to feature in the next series of the programme. Telling the story of British production and some of the country's best-loved products, it will be a great opportunity to put Shelforce, the product, and the unique stories of the people that make it all possible out there. Shining a positive spotlight on the fenestration industry as a whole, Shelforce's supply partner Eurocell and glass manufacturer Kelsi Group will also feature in this exciting new series.
How lean manufacturing principles has led to success for Shelforce
What questions should you ask a manufacturer?
If you're looking to change your uPVC window manufacturer or diversify into premium aluminium window and door products, now or in the future, be sure to ask the following questions:
What is your minimum order quantity?
At Shelforce, there is no minimum order quantity.
Who else do you manufacture for?
Shelforce specialises in providing high-quality PVCu and aluminium products to local authority building projects, including Birmingham City Council. See our case studies section for further details.
What are your lead times?
Our lead times are 4-6 Weeks at present due to COVID restrictions.
What is the cost of prototyping and sampling?
£10,000 +.
What are your payment terms?
30 days End of Month.
How many profiles can you produce a week?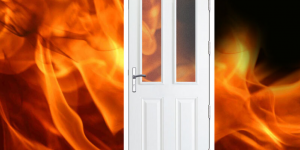 At present, we can produce 100 FD30 Fire doors per week.
What industry certifications and accreditations does your factory comply with?
Safety, efficiency, and performance are top priorities at Shelforce, which is why our company endorsements include:
Registration for ISO 9001:2015 Quality Management System – View Certificate
Registration for ISO 14001:2015 Environmental Management System – View Certificate
Construction product regulations BS EN 14351-1+A1 (CE declaration of performance compliance)
PAS 24 enhanced security for windows and doors
BFRC A window energy rating as standard and A+ available
PAS24 Security Enhanced approved composite doors
Exova fire safety standards compliance
Find out what our accreditations and certifications mean here.
What sort of quality control do you have in place?
We have a fully audited process and carry out Quality Control Checks on every FD30 Doorset produced.
Can I visit the factory?
Based at our headquarters in Erdington, Birmingham, a warm welcome is always guaranteed with a visit to the Shelforce factory showroom. (depending on COVID restrictions, of course)
Reliable window and door manufacturers UK
Employing an inclusive workforce since 1839, no window and door manufacturer has the community at its heart quite like Shelforce. For more information, call Shelforce on 0121 603 5262 or contact us online today.
Related topics:
Why big businesses trust in our window & door products above others
Why we are door manufacturers with a hugely valuable difference