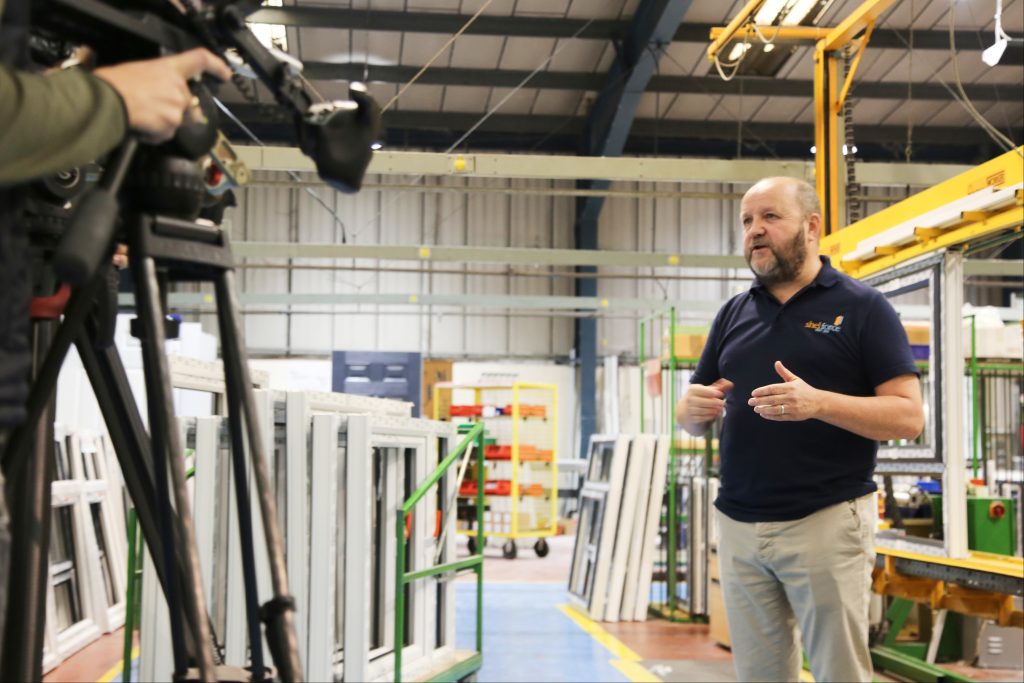 It was a case of "Lights, Camera, Action" for one window and door manufacturer, who opened its doors to camera crews to tell its unique story.
Shelforce has been chosen by producers of ITV4's Made In Britain to feature in the next series of the programme that tells the story of British production and some of the country's best loved products.
Shelforce welcomed camera crews to its headquarters in Erdington, Birmingham, to provide a glimpse inside the factory, which produces thousands of windows and doors a month.
Specialising in providing high-quality PVCu and aluminium products to local authority building projects, including Birmingham City Council, Shelforce also employs some of the city's most vulnerable people, with 75% of its workforce disabled.
Series Producer Rob Kelly explained Shelforce's attraction: "Made In Britain is not just about the products, it's about the stories behind them, and Shelforce provides a truly inspirational story to tell.
"We were very keen to come here because it's got everything – great product, great factory, and great people. Shelforce has hit the headlines in the past for its work in raising awareness of inclusivity in the workplace, and it was wonderful to see how everything works and speak to some of the people involved."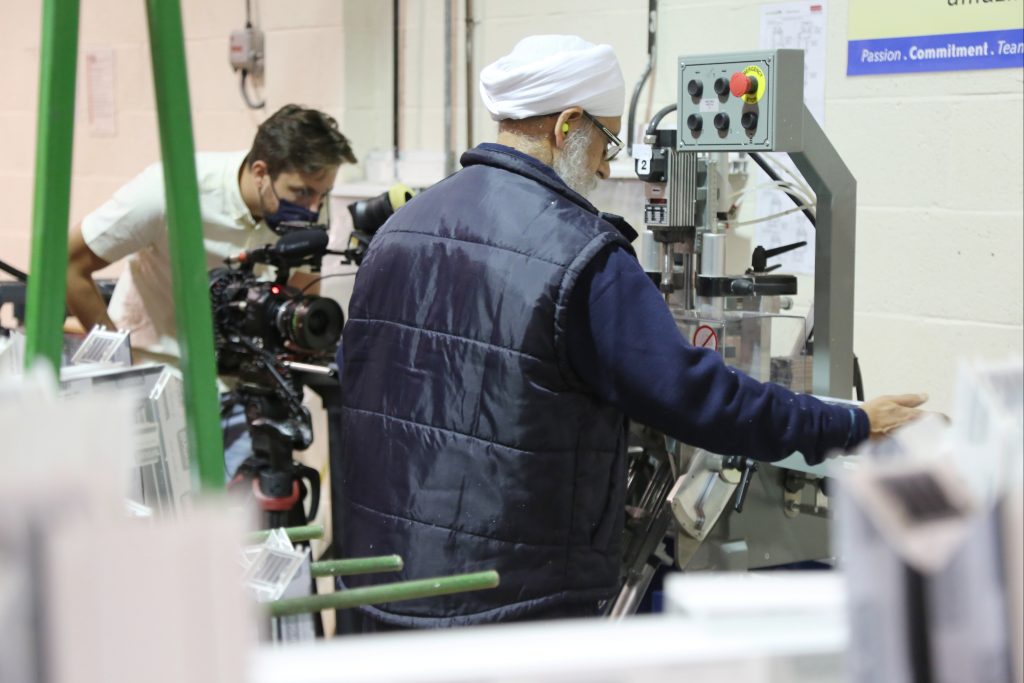 Narrated by actor Ricky Tomlinson, there will be 10 episodes in the series, with four products featured in every episode, and it is set to hit TV screens across the country next spring, transmitting on ITV4 in the UK and other broadcasters internationally.
For Howard Trotter, Shelforce's Business Manager who was interviewed on camera for the show, the spotlight is great recognition for the team.
"It's absolutely fantastic the producers of Made in Britain have chosen us – it's a great opportunity to put Shelforce and what we do out there, and it's great for the team to be getting the recognition they deserve for all their hard work," said Howard.
"The producers wanted me to talk about what we do, tell the Shelforce story, talk about the people who work here, and some of their back stories."
As well as Howard, signers were also bought in to interview two workers who are deaf on what Shelforce means to them.
"There has been a real buzz around the team, and they have loved being a part of it. The team have taken the filming in their stride, as they do with everything, and haven't let the cameras bother them," said Howard.
"I've kept telling them that the reason why ITV4 are here is because they're brilliant at their jobs, because it's true. It's about product and people and it's the team that add value to the products. For us, disability doesn't come into it, it's all about ability."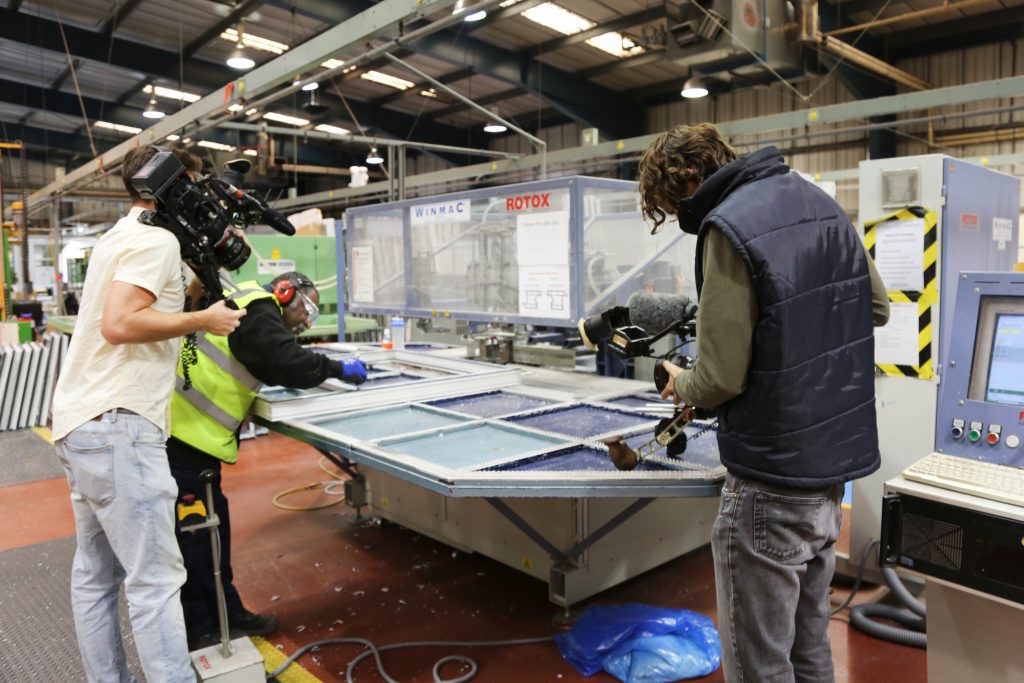 Film crews will also be filming at Shelforce's supply partner Eurocell, and glass manufacturer Kelsi Group. Of particular interest is Eurocell's commitment to PVCu recycling and providing energy efficient, sustainable PVC-U products to support the drive towards carbon zero construction.
"For this series we are also focussing on the green angle," said Rob. "With the construction and building products industry under increasing pressure to build sustainably, through its partnership with Eurocell, Shelforce is also dedicated to reducing waste."
While the spotlight on Shelforce is long overdue, Howard also hopes that the feature spot will shine a positive light on the fenestration industry.
"The industry has a certain perception in the general public's eyes and can sometimes take a bit of a hammering. Even some of the lads on the crew mentioned White Gold," said Howard. "But this provides us with an ideal opportunity to show that that image is not the case.
"These are engineered products; they keep us warm in the winter, fire doors protect and keep us safe, and most people don't realise how these products are made and the processes they have to go through before they come out of the factory. Hopefully, this programme will change that."
For more information, telephone Shelforce on 0121 603 5262