Have you heard the latest local employment news? The number of West Midland jobs has skyrocketed over the last year, with unemployment falling by 17,000 people. This has generated 69,000 new job opportunities across the region. With this in mind, we find it highly frustrating that on the other end of the scale the Birmingham UK unemployment rate is still one of the highest in the country – at 5%. So, we thought we'd delve a little deeper into official West Midlands unemployment statistics and try and find out why this is.
West Midlands unemployment facts:
143,000 people are currently unemployed in the West Midlands.
Unemployment benefit claims with the highest rates show 4 in 10 constituencies are situated in Birmingham.
Birmingham Ladywood has the second-highest claimant rate in the UK; 6,260 claimants (6.2% of the working-age population) followed by Great Yarmouth and then Birmingham Hodge Hill, Birmingham Erdington and Birmingham Perry Barr.
Nationally, the latest statistics show more people than ever are in work. BUT:
How many jobs are there in Birmingham?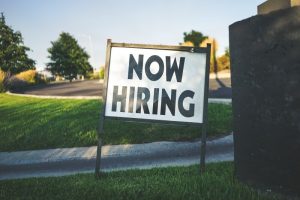 8% of all workers in Birmingham were 'non-permanent' (aka 'zero-hours', seasonal, casual or agency temping). This means that approx. 38,100 people in the city lack job security.
Birmingham has one of the highest proportions of temporary workers in the UK.
Across the West Midlands region this equates to around 70,700 people on non-permanent contracts.
Of course, non-permanent contracts suit some people perfectly, as they can be a lot more flexible than permanent positions. However, these temporary positions lack long-term security and a stable wage. We're sure you're aware that there's a lot of controversy around zero-hour contracts, with quite a few active campaigns to ban them.
Could temporary contracts be putting people off?… Or could there be another reason?…
Birmingham unemployment rate | People with mental illness & disabilities much less likely to find jobs in Birmingham?
Recent figures released by the NHS show us that people with mental illnesses are much less likely to be employed than others in Birmingham.
39% of those suffering from a mental illness in Birmingham were employed at the end of last year, in comparison to 64% of the general population. Birmingham unemployment numbers reveal approximately 40,500 people diagnosed with a mental illness in Birmingham were out of work in 2017
Across the country the figure isn't much better, with around 45% of people with a mental illness employed, in comparison to 78% of the general public
The term 'mental illness' covers an array of conditions including learning difficulties and disabilities, where the gap widens further when you focus on specific conditions e.g. across the country 46% of people with depression are employed, whilst a shocking 27% of people with a learning difficulty or disability are in work.
It's important to remember that The Equality Act 2010 is there to protect disabled employees. However, it's all about feeling confident in coming forward to benefit from it. Sadly, many don't.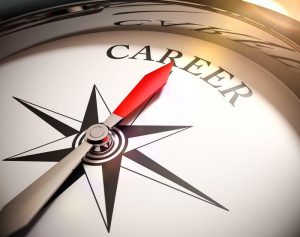 Whatever is going on, we believe that more jobs in Birmingham should be creating a culture of continual learning within their business models. Like us, they can do this by offering high-quality apprenticeship opportunities to all ages, all backgrounds and all abilities.
Careers advice for disabled adults
If you're aged 19 or over and have a disability, learning difficulty or health condition, here are some helpful resources to help you progress towards your dream job:
Help to find work if you're disabled | Money Advice Service
Careers and work for disabled people | Disability Rights UK
Help and support for young disabled people to find and stay in work | DWP
Disability Jobsite – Official Site for UK Disability Employment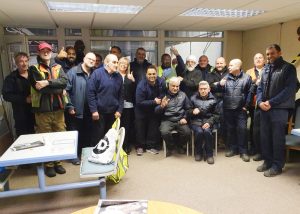 Worthwhile West Midlands jobs
With equal opportunities tightly woven into our legacy, what a general employer might see as a barrier to work is actually seen as a doorway into work with Shelforce. Whether you're looking for jobs in Ladywood or alternatives to Exova jobs in Birmingham, get in touch to find out more about what we do.
Related topics:
Shelforce opens training facility for young adults
The importance of having apprenticeship workers in every business
Employers "waking up" to benefits of employing disabled workers