When you need to prove the reliability of a company, accreditations and certificates allow you to easily judge the performance of its services and product offering. With this in mind, this blog has been created to address a question we often get asked…
What does the CE mark mean?
The CE mark shows that a product conforms with the health, safety, and environmental protection standards for products sold within the European Economic Area (EEA). The company responsible for bringing the complete product to market must CE mark the product before it can go on sale in any European member state.
What requires a CE mark?
The CE mark is a mandatory requirement for all new products which are subject to one or more of the European product safety Directives, even if the product is manufactured outside of the EEA. CE marked products range from medical devices right through to children's toys.
Do windows and doors need a CE mark?
CE marking has been around since 1993, however, from July 31st 2013 it became a legal requirement for construction product manufacturers to apply CE marks to their products, including window and door manufacturers. Failure to do so is a criminal offence.
Do fire doors need to be CE marked?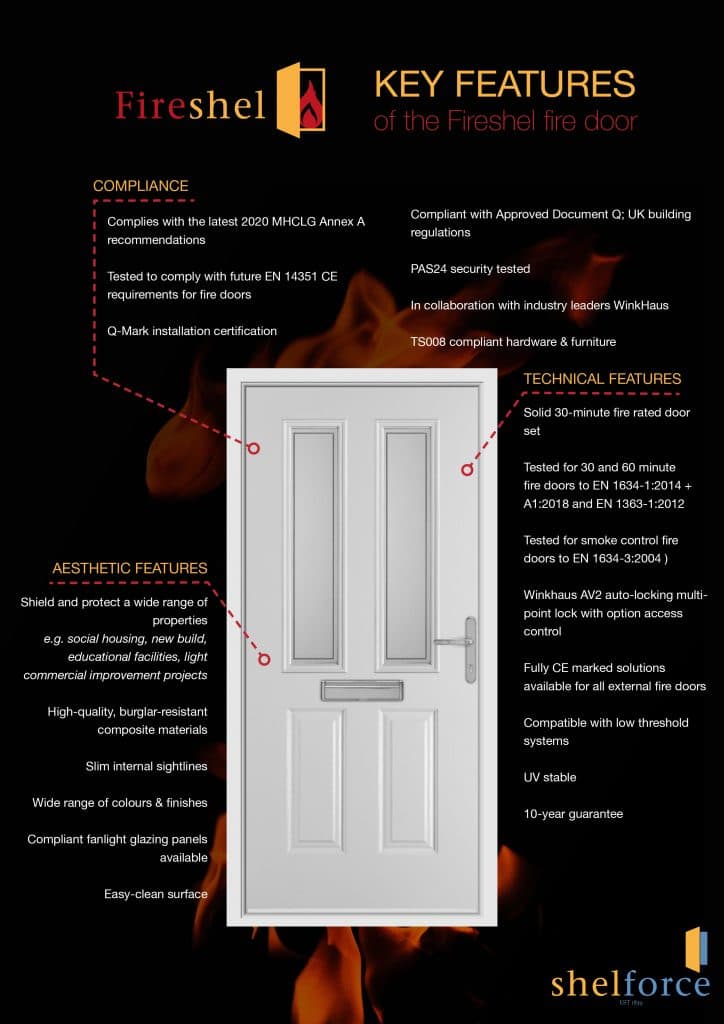 (click on the image to enlarge)
Amongst various certifications, only fully certified doors featuring the CE Mark and third-party certification can be officially classed as fire doors. Since 1st November 2019, all external fire rated doorsets must be CE marked to EN 16034 and BS EN 14351-1 by law. For complete peace of mind, amongst our many product certifications, this includes construction product regulations BS EN 14351-1+A1 (CE declaration of performance compliance).
What is required for CE marking?
The CE conformity assessment process looks at:
assessing the risks presented by a product throughout its lifecycle
meeting safety objectives by design and construction
taking account of the current best practice to ensure the safety for that product
in some cases, the supply Directive will require the use of third parties who have been notified by an EU member state to the EU Commission to verify compliance
collecting and retaining information about the design, testing and construction process and the means by which the product complies with the essential requirements of all relevant product safety Directives in a technical file, which, in most cases, must be kept for at least 10 years after the last product of the product line has been produced
declaring the product's conformity with all relevant product safety law by means of a document (the Declaration of Conformity), which, in most cases, must accompany the product down the supply chain to the end user
the preparation and provision of comprehensive product User Instructions, supplied in the language of the end user.
Further information on CE marking requirements.
What happens to the CE mark after Brexit?
The Brexit transition deadline comes to an end on 1 January 2021. The UKCA (UK Conformity Assessed) marking (or UK(NI) marking) will replace the CE marking for most goods. A transition period will allow most CE marked goods to be sold until January 1 2023, however, construction products placed on the GB market from 1 January 2022 must display a UKCA mark.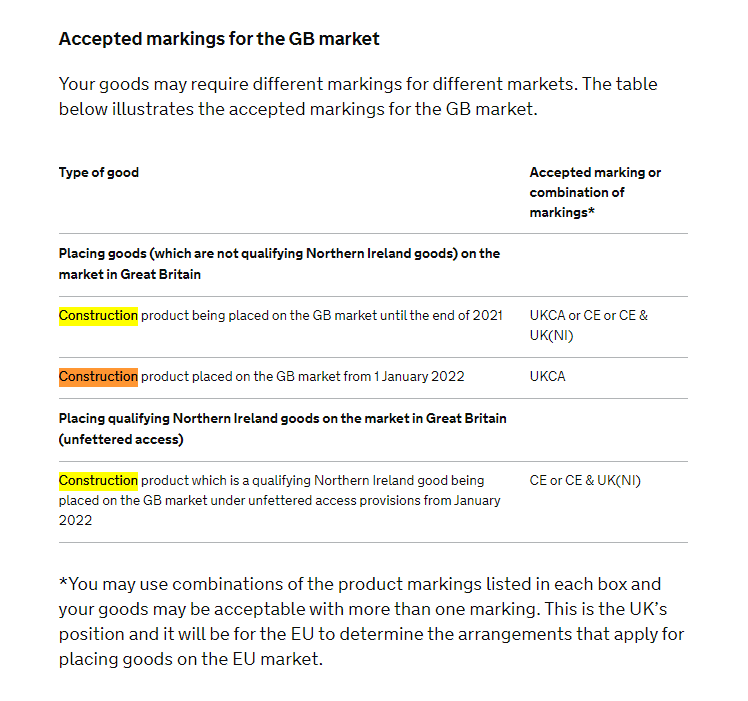 Full details on construction product regulations from 1 January 2021
Full details on using the UKCA mark from 1 January 2021
Leading window & door manufacturers – Certified for competency, authority & credibility
At Shelforce, safety, efficiency and performance are top priorities. Complying with all the latest industry requirements, you can find out what our accreditations and certifications mean by following this link. Specialising in providing high-quality PVCu and aluminium products to local authority building projects, including Birmingham City Council, for more information give us a call on 0121 603 5262 or contact us online to find out more.