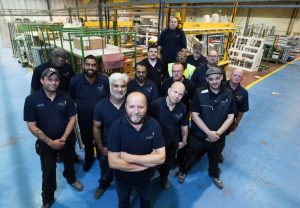 At Shelforce, we take immense pride in our position as the leading manufacturer of uPVC windows and doors. Our commitment to excellence has once again proven its worth as we celebrate a remarkable year in 2023, achieving a turnover of over £5.8 million.
This extraordinary accomplishment reflects an impressive 50% increase from the previous year, and we're now setting our sights on reaching an astounding £8 million by the end of this year.
This year has been truly exceptional for Shelforce. In April, we were honoured to receive The King's Award for Enterprise in Promoting Opportunity, the highest official UK award for British businesses that champion social mobility.
Furthermore, we were thrilled to be recognised with the 'Most Significant Service Improvement' award at the inaugural Housing Awards, solidifying our reputation as a trailblazer in our industry.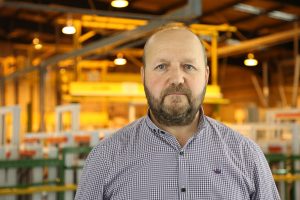 Howard Trotter, our dedicated Business Manager here at our Birmingham headquarters, attributes our continuous success to a blend of outstanding products, our hardworking team, and the esteemed approval of King Charles himself.
"To be on track for another record-breaking year in terms of turnover is nothing short of fantastic," Howard enthuses. Our order book remains consistently robust, largely fuelled by the remarkable demand for our Fireshel 30-minute fire, smoke, and security-resistant doors. The demand for this innovative product has been so remarkable that we've expanded our manufacturing capacity to produce over 200 fire doors every week.
However, we understand that our achievements are a result of a collaborative effort. We want to extend our heartfelt gratitude to our exceptional team, who consistently go above and beyond to ensure our products are delivered on schedule. Our recent accolades, including The King's Award for Enterprise, have not only enhanced our reputation but also opened doors to exciting new opportunities.
In our pursuit of operational excellence, we've made strategic investments. We've allocated £10,000 towards cutting-edge software and an upgraded phone system to enhance efficiency and support our dedicated full-time team.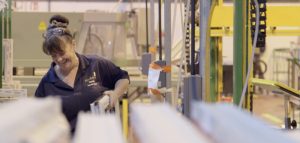 With nearly 35,000 fire doors requiring replacement in Birmingham alone, the demand for our products is set to remain consistently high. Our forward-looking investments ensure that we are well-prepared to meet this demand while staying true to our core values: delivering top-tier products and services to our clients and creating meaningful employment opportunities for individuals with disabilities.
Shelforce specialises in supplying high-quality windows, doors, and fire doors for local authority building projects, including our valued partnership with Birmingham City Council.
To learn more about Shelforce and our exceptional range of products, please don't hesitate to contact us at 0121 603 5262