Did you know that today, aluminium is the second most popular construction material after steel? Utilised in the decorative detailing of Art Deco structures throughout the 1920s, the breakthrough into global construction markets came just a decade later when the Empire State Building made its interior and famous spire from the world's most abundant metal.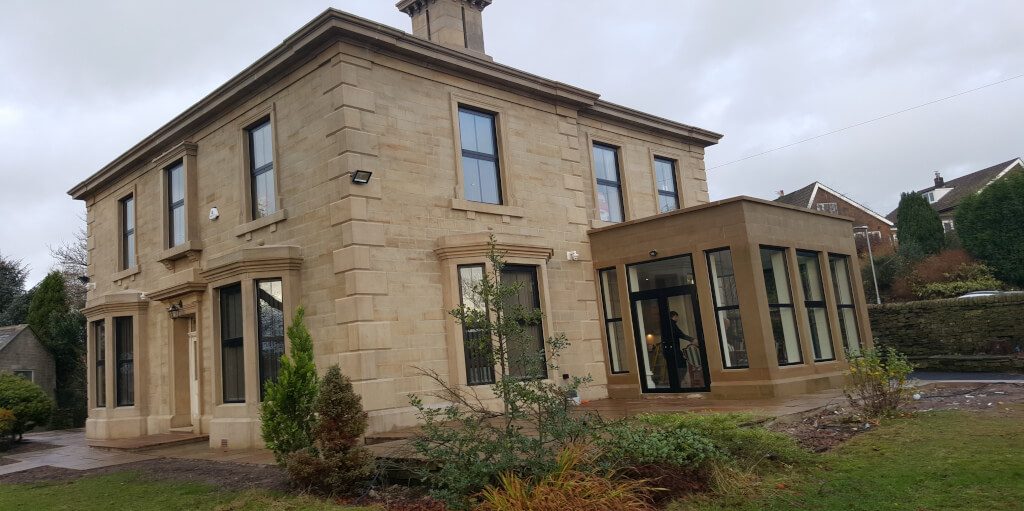 Aluminium windows and aluminium doors are more sought after than ever before for a variety of reasons, including;
An ever-increasing need for sustainable construction methods
Greater demand for higher specification products
Consumers craving greater space and light within living areas and commercial spaces
Going from strength to strength ever since, it's also interesting to note that the latest Aluminium Commercial Market Overview reveals that 69% of aluminium fabricators are targeting commercial sectors, with the top 3 most popular sectors utilising architectural aluminium being:
Commercial
Education
Retail
What are the benefits of aluminium trade windows and commercial doors?
It's a simple fact that commercial entities, architects, local authorities and homeowners who require strong, stylish and long-lasting window and door systems turn to aluminium construction products without hesitation. Here are a few reasons why:
Lightweight Flexibility; Aluminium is almost 3 times lighter than iron and steel, so it can be used to create highly complex, unique designs.
Robust Rigidity; Aluminium is almost as strong as steel, which means slimmer frames can hold larger expanses of glass. Aluminium will not expand or contract under extreme conditions either.
Aluminium expertly creates desirable, minimalist sightlines with ease.
Available in a range of colours, powder coating techniques allow for minimal maintenance and an impressive average life expectancy of 40 years.
Naturally immune to corrosion; Aluminium has a thin yet ultra-strong layer of aluminium oxide.
Incredible sustainability; Aluminium can be reused without any impact whatsoever to its mechanical properties – where around 75% of all aluminium produced within the last 100 years or so is still thought to be in use in some form.
Although naturally conductive, aluminium can achieve low thermal conductivity thanks to innovative thermal break technology.
It's fire-resistant.
It's non-magnetic.
It's non-toxic.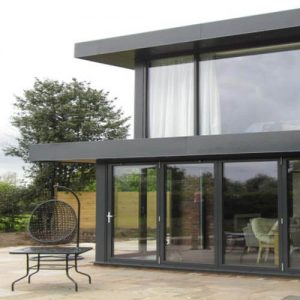 Aluminium window manufacturers and door suppliers near me
This is why our newest product offerings are aluminium windows and aluminium bifold doors. From industrial aluminium windows to aluminium bifold doors trade, if you're looking for high-quality trade windows and door manufacturers with a difference, enquire now to discover how our highly skilled workforce have the skills your project needs.