Shelforce is proud to have been nominated for the Fabricator/Manufacturer of the Year award at the prestigious 2019 National Fenestration Awards.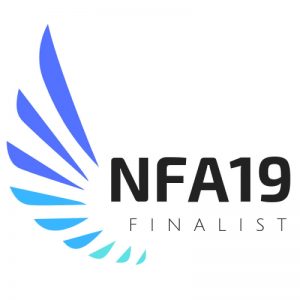 Who are Shelforce?
At Shelforce, we manufacture PVCu windows and doors for Local Authority housing projects and are Birmingham City Council's chosen manufacturer of choice.
From high rises to new builds, we have experience with all types of social housing refurbishment and maintenance and have developed a first-class reputation for providing the highest quality products and finishing each project on time and within budget.
The award recognises manufacturers that push the boundaries of what's possible in the industry and we are leading the way in inclusive employment.
Around 75% of our workforce are disabled and this continues our rich history of providing employment for disabled workers since 1839.
Thanks to our lean manufacturing processes and our integrated approach to employment, and we have managed to triple our turnover and production efficiency has increased by 759%.
And in keeping with our pledge to tackle the skills shortage, we are in the process of setting up a dedicated training facility to welcome students from nearby schools, including special needs schools and offer regular work experience placements.
Howard Trotter, Shelforce's Business Manager, commented: "We are really pleased to have been nominated for Fabricator/Manufacturer of the Year and it's great to see our hard work and the dedication of our team recognised by our industry peers."
You can vote for Shelforce for Fabricator/Manufacturer of the Year on the National Fenestration Awards website. Voting closes at 10pm on Friday, October 4, with the winners announced the following week.