The Department for Work and Pensions currently recognises fibromyalgia as a potentially disabling condition. Under the definition of the Equality Act 2010, several court cases have also recognised that fibromyalgia meets the definition of a 'disability'. However, fibromyalgia is still widely misunderstood and many who suffer from it are not recognised as disabled. So, we've decided to take a closer look at this illness and the issues it causes those who suffer from it.
What is fibromyalgia and what are fibromyalgia symptoms?
Fibromyalgia is a long-term condition that causes pain all over the body. Its specific symptoms vary from case to case but common symptoms of the condition include:
increased sensitivity to pain
extreme tiredness
difficulty remembering things and concentrating
headaches &
irritable bowel syndrome (IBS)
The condition is not currently curable so sufferers rely on a combination of medication, talking therapies and lifestyle changes to alleviate symptoms. Its causes are also not known, however, experts believe it to be related to abnormal levels of certain chemicals in the brain and changes in how the central nervous system processes pain messages in the body.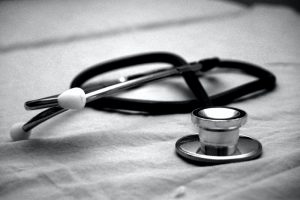 How many people suffer from fibromyalgia?
It is estimated that one million people in the UK alone suffer from the condition. An overwhelming majority of which are women, with 7 times as many women developing the condition than men. However, at the moment there is no fibromyalgia test so fibromyalgia diagnosis can be difficult. Therefore, the number above is unlikely to represent the true figure of those with the condition. A study by Ohio State University in March 2019 claims that they have managed to detect the illness in blood samples, so hopefully, this will make diagnosing the condition easier in the future.
Celebrities with fibromyalgia include singers Lady Gaga and Sinead O'Connor, as well as actor Morgan Freeman.
Fibromyalgia UK and the workplace
Many who have been diagnosed with fibromyalgia continue to work full or part-time. However, the symptoms of the condition, particularly chronic pain and fatigue, make working incredibly difficult.
As the majority of our workforce has some form of disability, Shelforce understands some of the difficulties facing disabled people at work. Fibromyalgia Action UK has published guidance on how to cope with symptoms of fibromyalgia whilst working, which sufferers of the condition may find useful.
PIP payment for fibromyalgia? The importance of increasing awareness
Although the government recognises fibromyalgia as a potentially disabling condition, this is not reflected in the amount paid out to those who suffer from the condition and are unable to work because of it. For example, a woman from Swansea who suffers from the condition has been told she needs to give up work but the Department of Work and Pensions is yet to grant her personal independence payments (PIP) and has adjourned her appeal four times. She believes that, with official recognition of fibromyalgia as a disability, she'll be granted access to them.
As of October 2018, 70,413 claimants of Personal Independence Payment (PIP) listed fibromyalgia as their main disabling condition. Considering that there are estimated to be at least one million sufferers of the illness in the UK, this would suggest that many of them are not receiving these payments, which would likely be gratefully received.
Back in January 2019, after an online petition that was signed by over 100,000 people, fibromyalgia and its recognition as a disability was discussed in Westminster. This helped to raise awareness of the condition, but more recognition is needed. Only after the illness and its effects are fully recognised can we guarantee that more of its sufferers will receive the payments they are entitled to.
Increasing awareness of disability is very important to us here at Shelforce. We were first set up as a workplace for the visually impaired in 1839 and now our workforce consists of staff who have a wide range of disabilities. If you're interested to learn more about our role as an inclusive employer, feel free to give us a call on 0121 603 5262 or contact us online.
Access further information on fibromyalgia causes and fibromyalgia treatment via Fibromyalgia NHS.
Read our related blogs: